Fall is here! I promised another giveaway and here it is! We've been going through the artchive to continue selecting works for the framed prints. We're very happy with how it's coming along and have been working some colorful Abstract Gardens 2007 throwbacks, which are already finding homes. Visit the site and find the free print I left for you somehwere in the "signed prints" section. Good luck!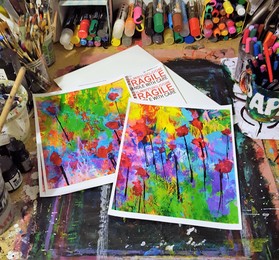 Life in the art studio: Started work on a new series of abstract paintings. Be sure to connect on instagram to see the work in progress.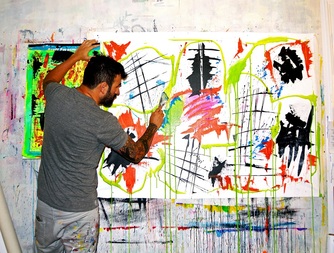 New Work: Espantos De Vida Y Esperanza - 2017, Acrylic and inkjet on paper 13" x 19"